TREX Donor
Need an easy way to uncover paired-exchange opportunities in your own patient and donor population? The current standard requires constant review and dedicated staff focused on uncovering hidden matches and relationships. TREXDonor reads your lab data and is constantly looking for paired exchanges based on your data and scoring methods.
Quick Look at Features
Increase your ability to identify internal paired-exchange opportunities at your center
Read patient lab data to constantly look for paired-exchanges based on data and scoring methods
Use TREX Donor technology to meet your center-level policies on HIPPA Compliant servers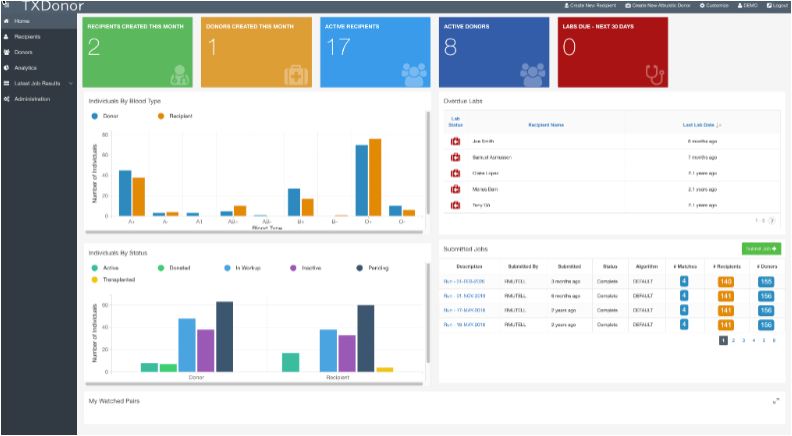 Our "Patented" "TxD Scoring Algorithm" is designed for flexibility to honor the diverse and evolving research on matching criteria. We partner with laboratory and hospital IT staff to develop the right solution, based on center-level policies. TREXDonor can be installed on-site or on AHI's HIPAA-Compliant servers.